Connect your CRM
Connect Kentico Xperience to popular CRM and marketing automation software, including Microsoft Dynamics, Marketo, Zoho, and more. Easily install the ready-made connector and choose the system you want to integrate. Map online forms fields, configure the transfer of activities and push data to related entities in the external system.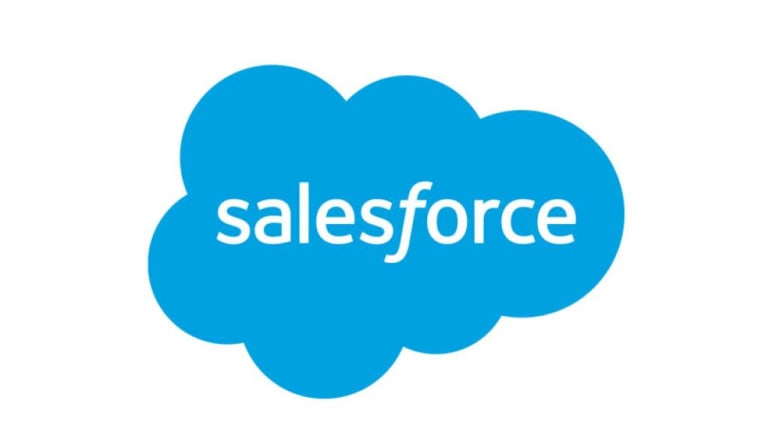 Salesforce integration
Integrate seamlessly with Salesforce for customer relationship management. Drive qualified leads from your website into the Salesforce CRM and connect your digital marketing efforts with your sales processes.
LEARN MORE
Siteimprove integration
Combine Kentico Xperience with Siteimprove's intelligence platform to further measure the effectiveness of your website. With the integration, you can display information on SEO, content quality, accessibility, and the quality assurance of individual pages directly in Kentico Xperience. Plus, receive a prioritized list of issues helping you improve content quality and gain relevant traffic.

Recombee integration
Provide personalization at scale with AI-powered content and product recommendations using Recombee, a recommendation platform with real-time machine learning. Incorporate content and product recommendations to widgets and use them across your websites or online stores.
Visual Studio integration
Save time when customizing your web solutions. The Visual Studio extension provides you with templates for creating widgets, form components, and sections. The extension automatically adjusts them to your namespaces and naming conventions and adds all necessary files.
Discover more certified extensions
Certified extensions are Kentico-approved add-ons that you can integrate with your Kentico solution to obtain additional functionality.
VISIT XPERIENCE MARKETPLACE
Try the Xperience
Beat the competition and start delivering results with the only digital experience platform that combines advanced capabilities, a short time to value, and ease of use.
Key features for integrations
Out-of-the-box Integrations
Benefit from prepackaged integrations.
LEARN MORE
Extensibility and APIs
Access any feature with robust and open REST API.
LEARN MORE
Integration Bus
Build connectors with the Integration Bus.
LEARN MORE
Translation Management
Connect third-party translation services and automate your translation process.
LEARN MORE
Authentication
Authenticate visitors using a variety of authentication methods.
LEARN MORE
Payment Providers
Integrate your choice of payment methods and make payment an integral part of the checkout process.